Walking route map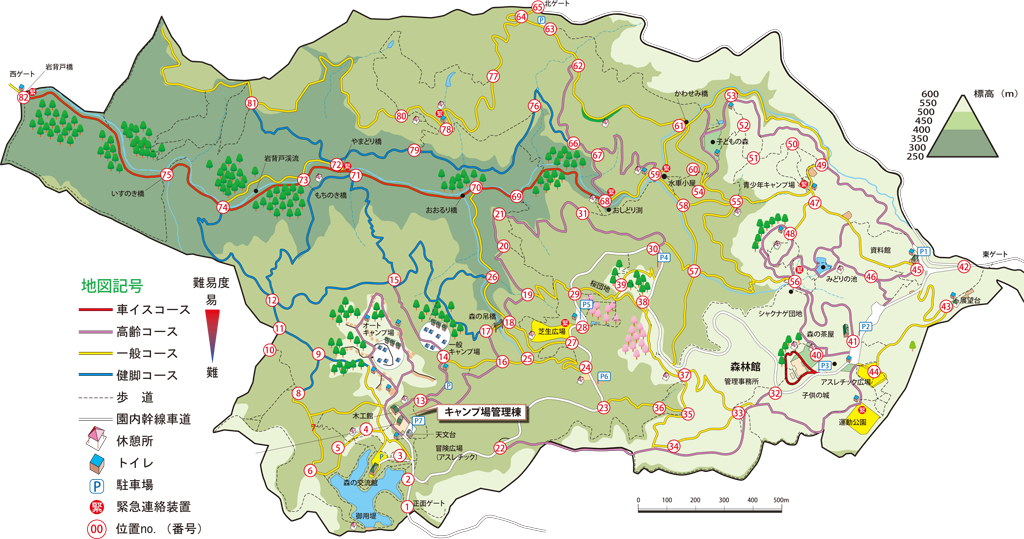 Healing Forest Model Course
Spray bath course (Time required 100 minutes)
It is a course that follows the murmuring which is said to have a lot of negative ions.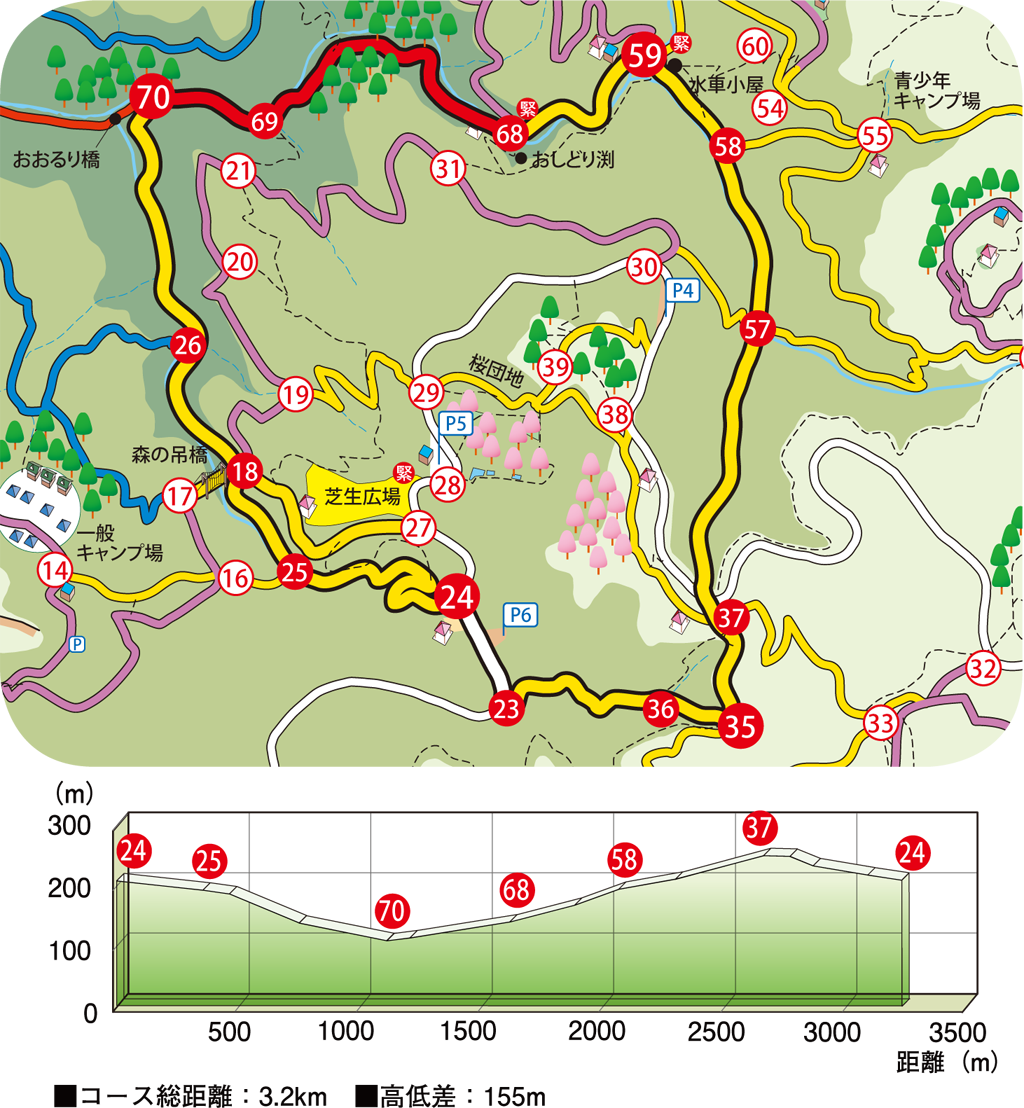 Phytoncide bath course (time required: 210 minutes)
It is a taddle course in a cypress forest that has many phytoncides that refresh the autonomic nervous system.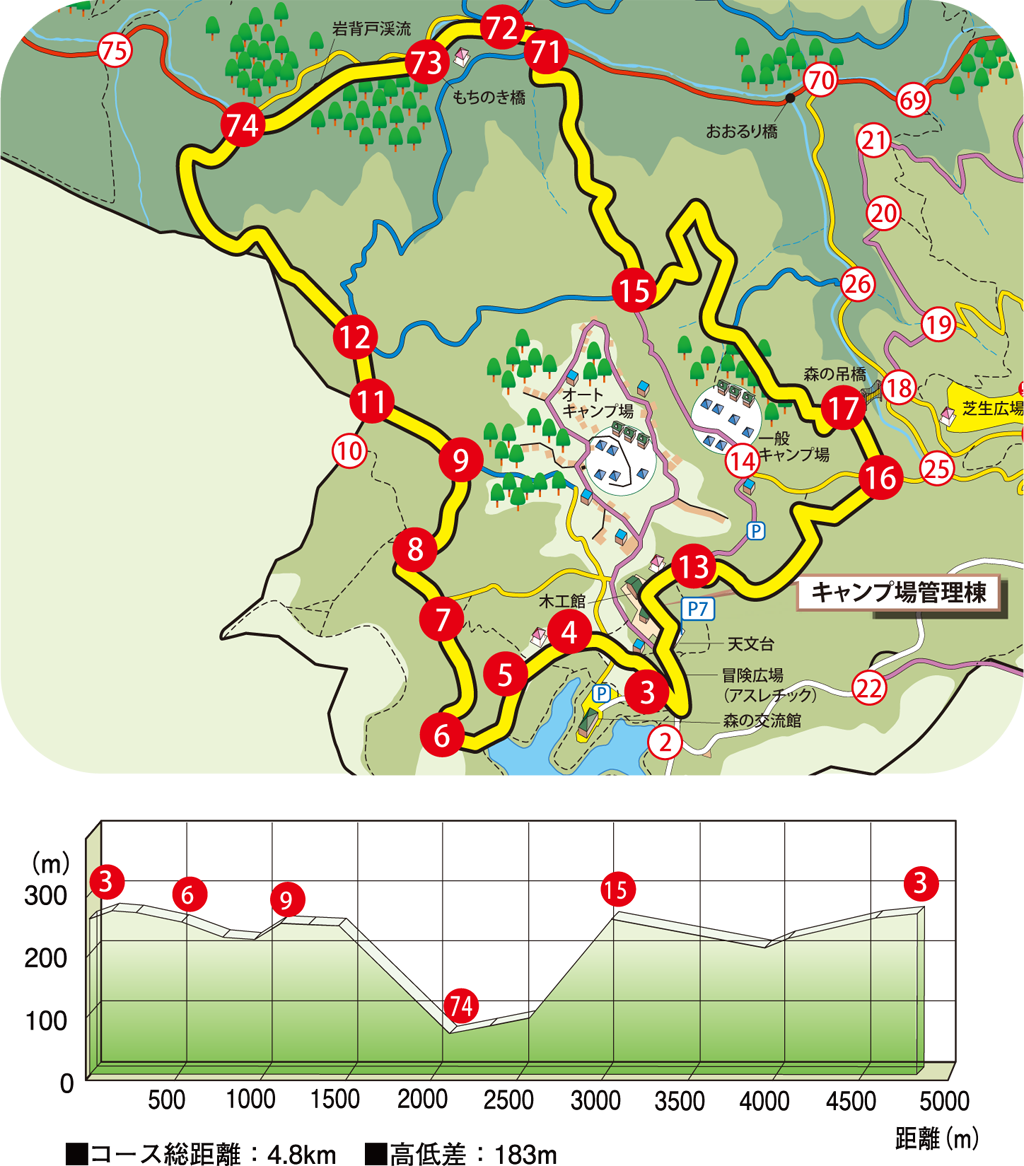 Let's enjoy forest bathing on a course that matches your physical strength!
Elderly course
It is a reasonable course incorporating up and down moderately.
Please enjoy the fun of the strangely rich forest.
In addition, please spend a relaxing time sitting on a stone or azuma by the side.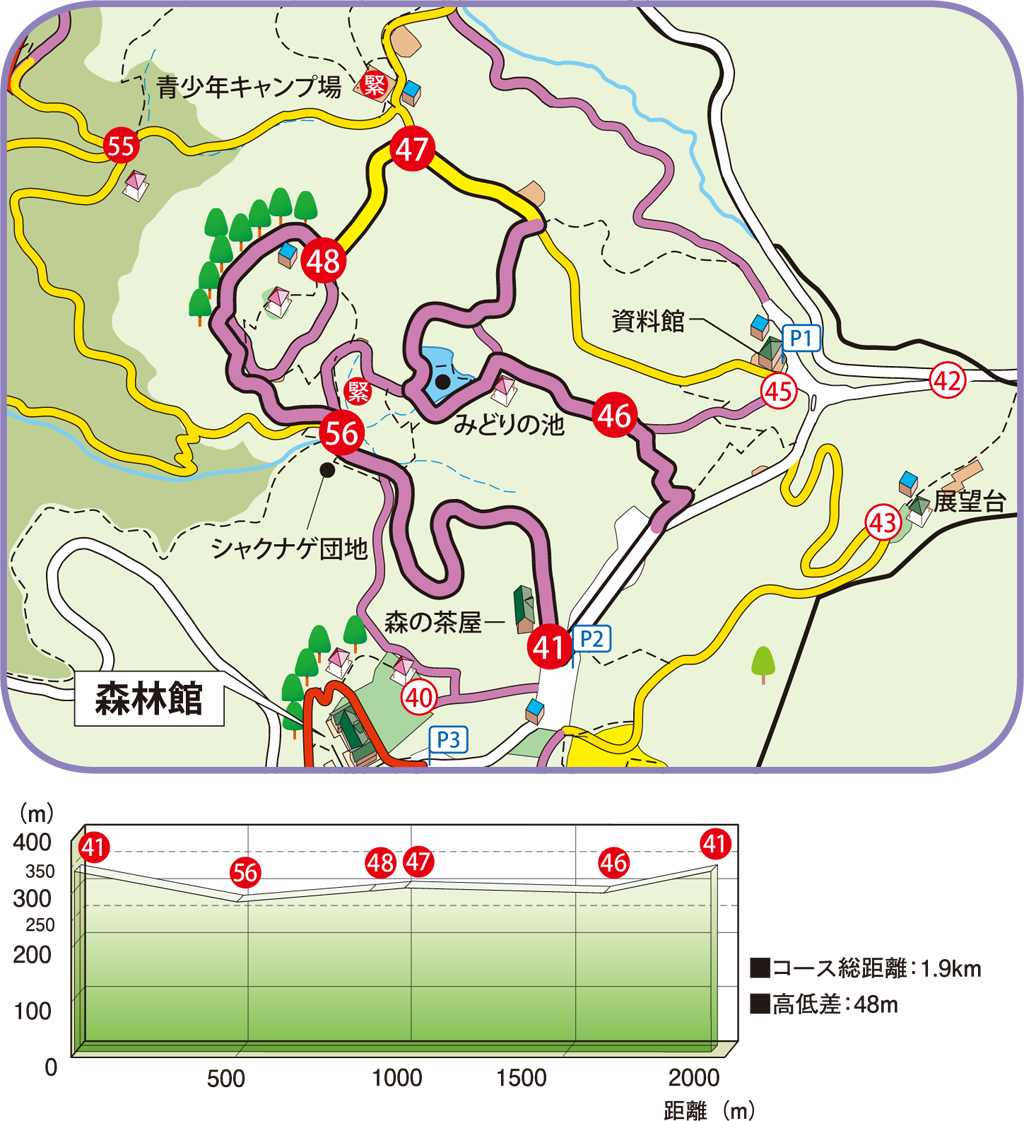 Healthy foot course
There is a height difference of about 260m between the prefectural forest Miharashi Observation Deck and the Iwaseto Gorge.
The course that makes use of this unique steep slope is ideal for metabolic measures.
Please try it once without overdoing it.
It is also recommended because it is a course with many phytoncides.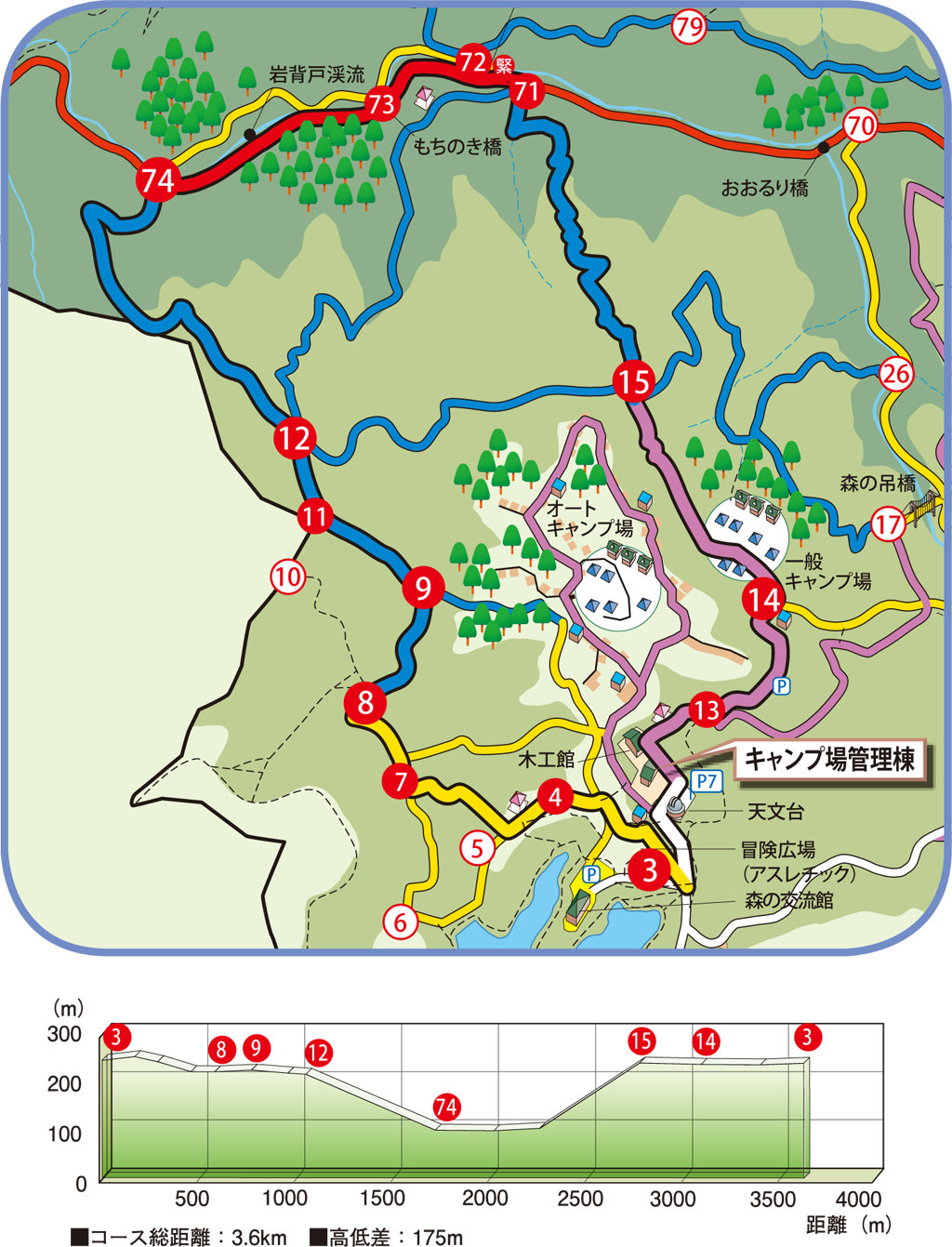 Wheelchair course
I chose the course as gentle as possible. Some places require the assistance of a wheelchair. The course along the Iwaseto Gorge from Oshidori Fuchi to the west gate is a quiet course where you can take a leisurely stroll while listening to the sounds of babbling and birds.
In addition, there are Himeshara Road surrounded by deep trees and a course where you can enjoy the feeling of openness while taking in the sunshine.