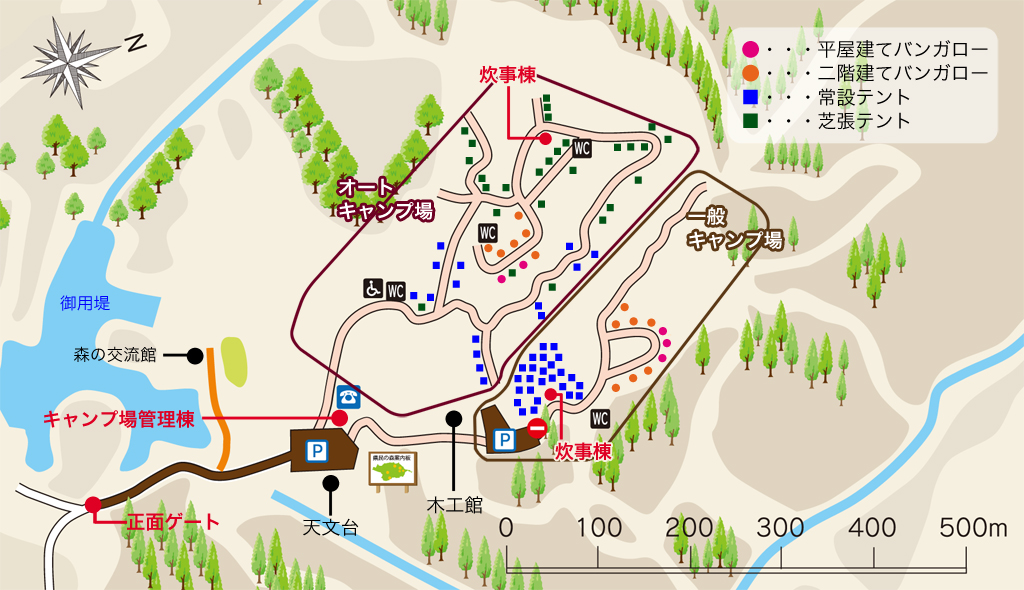 The campsites are divided into auto campsites and general campsites, and there are various types of accommodation such as bungalows, permanent sites, and Shibahari sites.
We also have barrier-free bungalows that wheelchair users can use with peace of mind.
* In addition to the campsite, there is also an accommodation facility "Mori no Kyokan" that is fully equipped with a training room, bathroom, and dining room.
About camping facilities
There are the following types of camping facilities. Please choose according to the purpose and the number of people.
Auto campsite
▼Click here for details▼
General campsite
▼Click here for details▼
Campsite management building
In the campground management building, in addition to accommodation reservations and applications, we also provide various information, rental equipment rentals, and sale of ingredients and consumables. Guests should contact us in the event of a night emergency.